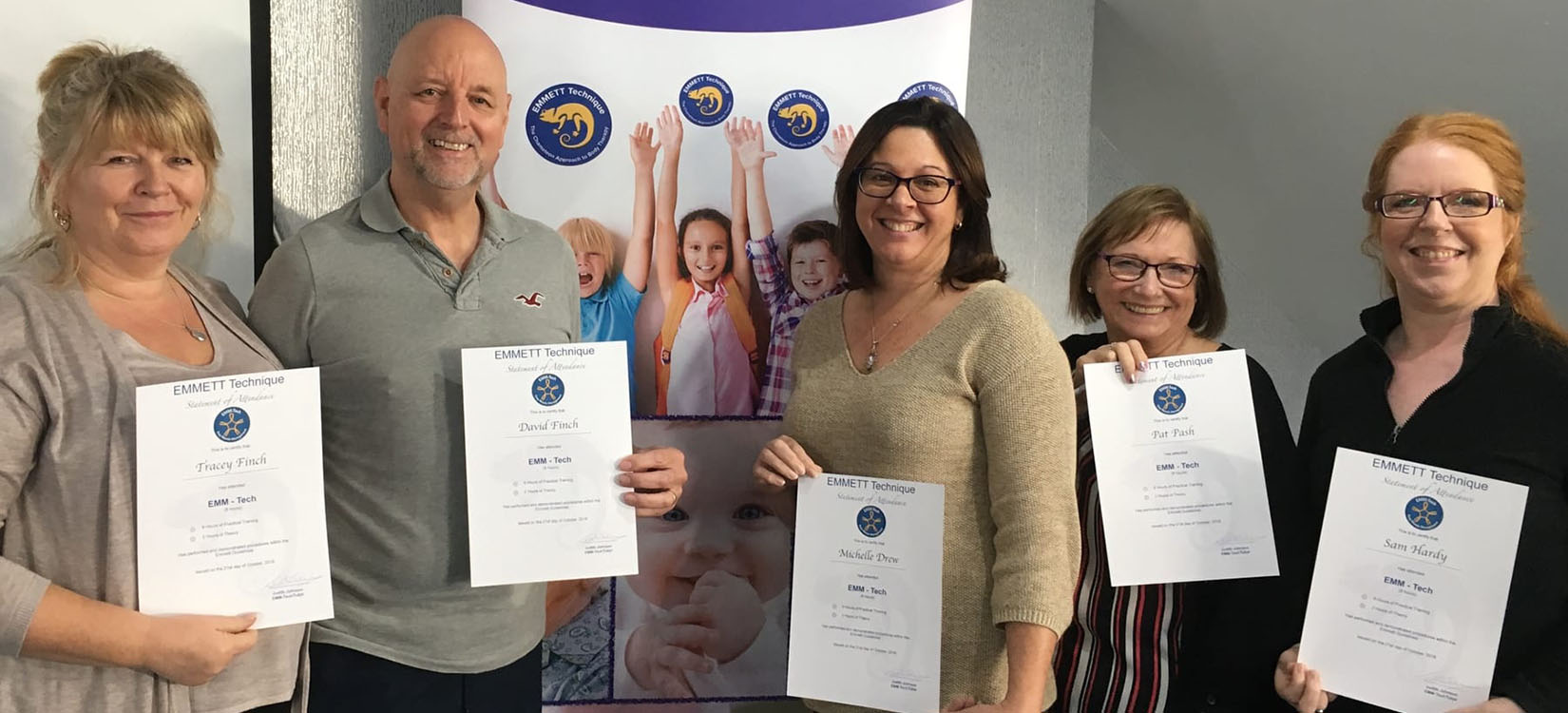 Come and join us for your introduction to the EMMETT Technique. Don't forget that if you have already completed this course, you can review the course for half the normal fee. Please see the application form at the bottom of this page.
Suitable for professional groups, therapy groups, carers groups, parents support groups, sports groups e.g. running clubs, roller derby teams, rugby & football teams or simply a group of friends who want to learn a great package of procedures to help themselves, family, friends or colleagues. If you have a group of people who want the course run at your own location please get in touch through the contact page.
I offer courses in Wales [and beyond] for people who are interested in learning a number of procedures that help with neck, shoulder, leg, grip and balance restrictions.
EMM-Tech short course [see here ]
The EMM-Tech short course was created by Ross Emmett so that non-therapists would have the opportunity to use some of his work for self-care and to help friends and family.
Ross has licensed many qualified EMMETT Therapists to act as Tutors for the EMM-Tech course which are held at different locations throughout the UK and Ireland. The course is of eight hours duration.  No prior experience is necessary, allowing everybody a chance to learn these great techniques.
No special equipment is needed to be able to carry out these techniques – just bring your hands and a willingness to learn.
This course does not, on its own, constitute a professional qualification and participants are advised to seek professional help where appropriate.
More information on course content, FAQs, costs etc please go to
emmett-uk.co.uk website.
What participants have to say about Judith's Courses:
Would you recommend this course to a friend / another therapist?
Absolutely! because I think this is an extremely useful additional tool to any therapy [DB Carmarthen]
 Friendly, helpful course, easy to follow [AR, Carmarthen]
 General Comments
Thank you for the great weekend, I really enjoyed the course you made me feel at ease as soon as I came in.  You explained all the techniques really well and I wasn't afraid to ask questions. I am feeling confident with the practice I have been doing.
Regards C, Pontardawe 2018)
 Judith puts you at ease and I loved the informality of the course. I will definitely use this in my practice. An extremely useful addition to my therapeutic toolbox [DB, Carmarthen]
As a non-therapist, I found this course very informative and enjoyable. It has given me lots of confidence. Judith was great! [LB. Carmarthen]
All course dates on the EMM-Tech application form
EMM-Tech Short Course application