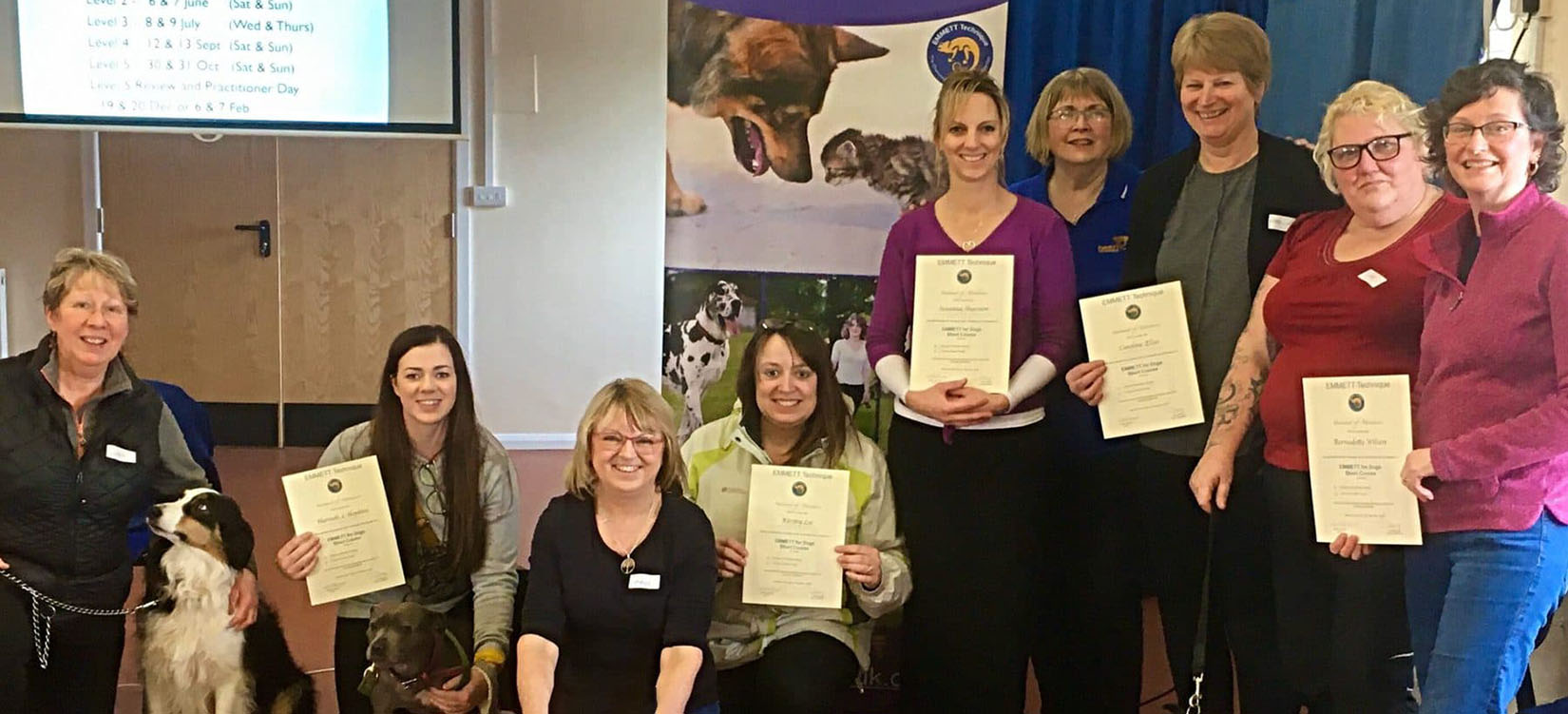 Would you like to learn a simple method to help keep your Dog feeling comfortable and at ease? If so this course is for you!  The introductory Dog Short Course was created by Ross Emmett so that everyone would have the opportunity to use some of his work to help their dog and, friends and family.  The  course contains 6 moves which have been specially selected from the Dog EMMETT Technique Practitioner Course.
The course is conducted over 6 hours. No prior experience is necessary to attend a course. It can be taken by anyone over 16 years old.
The cost per person is £100
For more information please go to the emmett4animals.uk website
TRAINING:
I was really excited to have been asked to teach the Introductory Course for EMMETT4Dogs and my first course was held in the Vale of Glamorgan in February 2020, accompanied by Tony Sherry, UK Senior EMMETT4Animals  Instructor. Further courses are now planned.
The next course is in vale of Glamorgan on Sunday 7th August, 2022.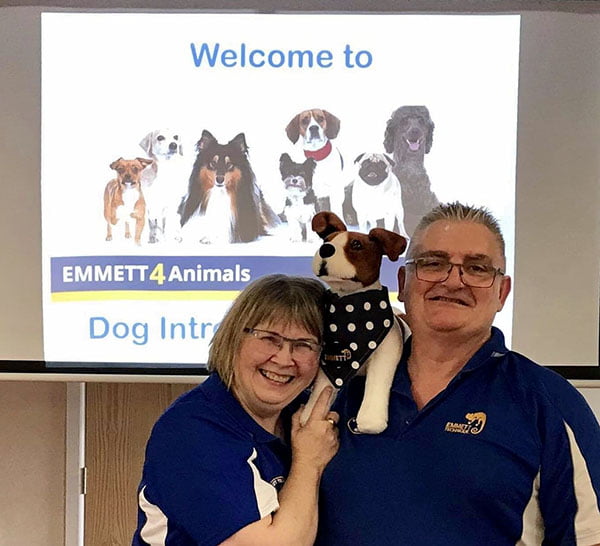 To be part of this wonderful team of EMMETT4ANIMALS Instructors and Tutors is such a privilege.
We met in October 2019 for our first ever team get together. A few people missing from this group.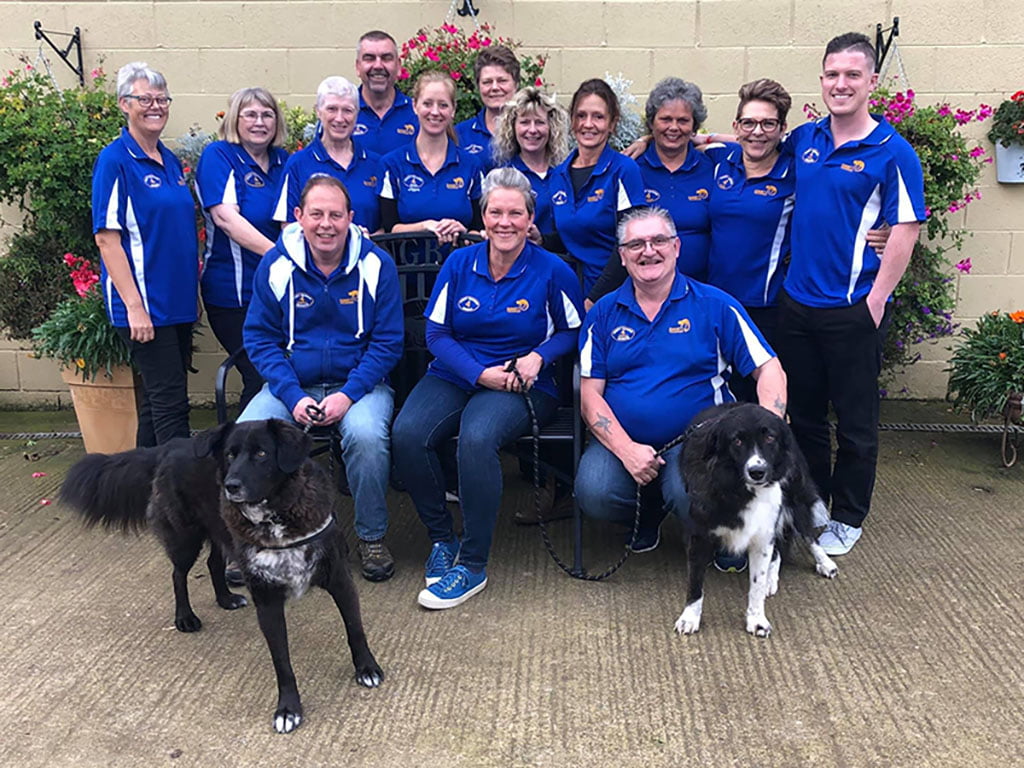 Emmett4dogs Intro Course Application